THING 020 : CONDUCTION
BILL DIETZ
(MEADOWLANDS P.S.)
---
It's almost dusk in August 2021. A car playing Michel el Buenón's "Amiga Mía" is parked at the edge of North Arlington Public Works, just off the road leading to Richard W. DeKorte Park. Its doors and trunk are open. Two men seated closely on a bench in the park in distant earshot of the car are shy when observed. My mother and I are making cranberry sauce. The bowed strings of a family piano are sonifying youtube views.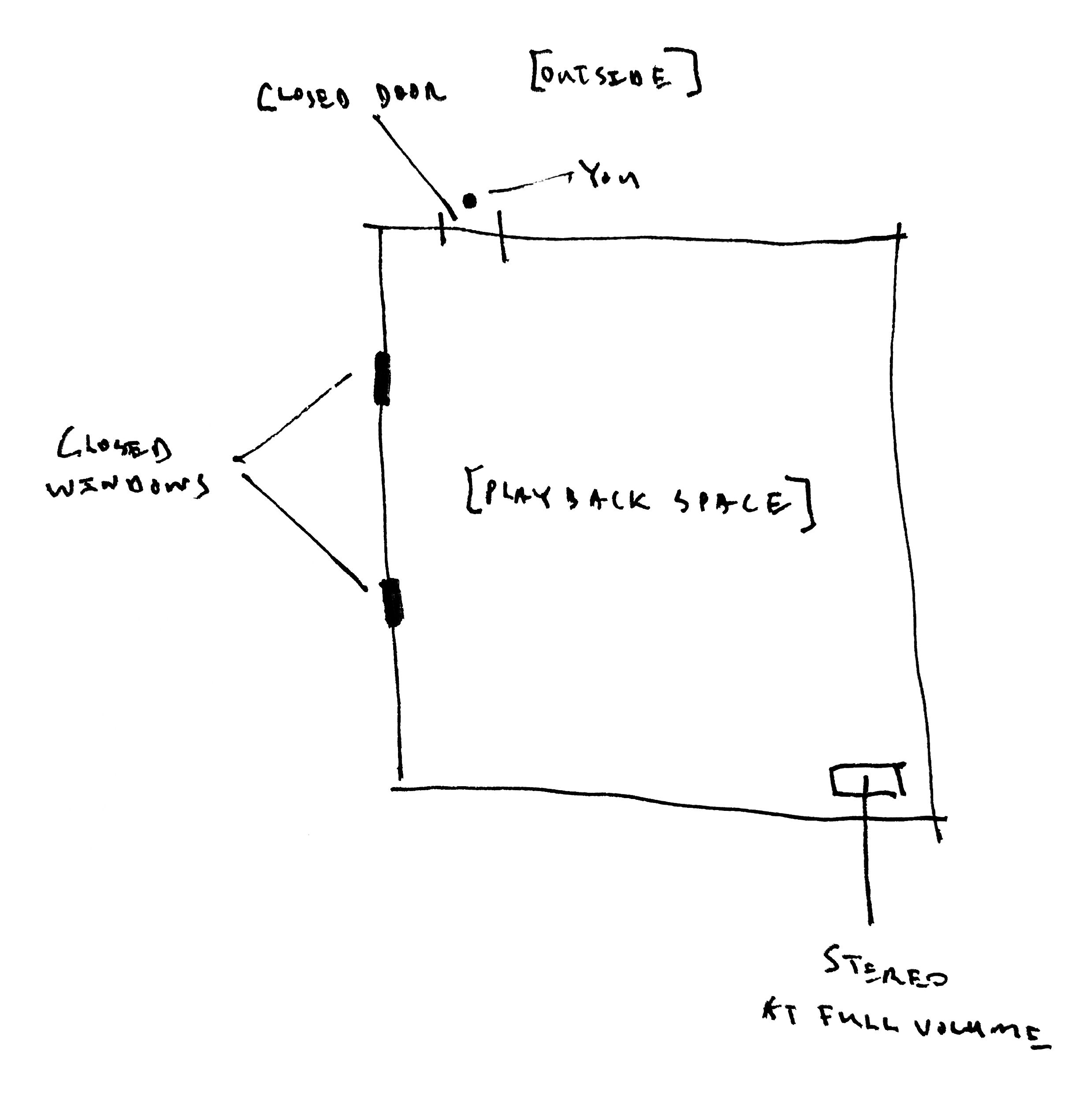 Listen through the sealed membrane of a home playback space.
That is: all doors and windows bounding the space containing a playback system (stereo) should be closed.  As little direct sound as possible should escape from the playback space into its outside, where you are. What's heard should be all bleed.
Volume should be set at maximum.
The 7 minutes and 2 seconds of stereo audio start with 20 seconds of silence so you have time to get out of the playback space, closing the door behind you.
Download: Audio + Instructions
Dear Kerstin and Anselm,
In an email last year I wrote something in passing about feeling weird not being there in person for most of the Berlin show.  That had as much to do with simply wanting to experience my own work as it did with mixed feelings about making something that could work "on its own" – autonomously. Since then, those mixed feelings have been agitated again and again by some of the critical writing about the show, as though it was all all about the institution (of art, of the HKW). 
So many times, even recently, and particularly in Europe, I've been told that trying to do something else (like my old tutorial pieces) asks too much of a recipient, can only be staged, embarrasses proper listeners. That kind of response always reinforces the anxious parts of me that have never stopped wanting to "just make music." Every time, I have to learn to tell myself again that it's ok to not. 
Here's this, then. Me telling myself this this time. I guess it's a kind of addendum to Berlin? It's for you, and whomever else, to do at home. Please do. Listen in the hallway outside the closed door of your apartment while it plays from the inside as loud as possible. Listen around outside the closed doors and windows of your house while it plays from the inside as loud as possible. 
As in Berlin, but so differently, to hear the raw materials here (all are documents of extra-artistic aesthetic practices) as art would be a misrecognition close to violence. 
If nothing else, it's an excuse to turn up your stereo all the way.
Yours,
Bill
DEVIN KENNY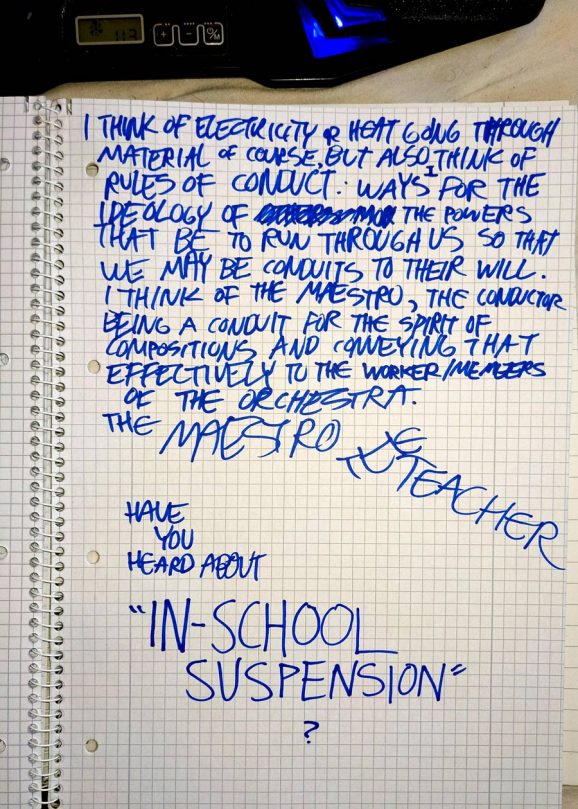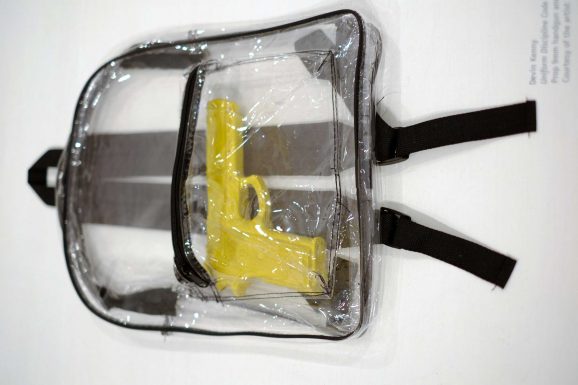 pictured above:
Uniform discipline code switch B, 2014
ADRIENNE HERR
THE CROSSING
---
The touch of the land is not yielding to the heels, no longer able to dig in the heels are cut off in secret. 
。
The tiniest grain of land is in the mouth the mouth is frightened it screams out the danger-earth.
ₒ
Taken the rage that begets every Thursday a new audience nearly into a panic breaking the audience down to proof.
˚
You hit over the head with a tender hammer and run. The other person where there are many others, while I lay furious under the sea and push the stone into a bird.
ₒ
Some of the women attach streamers with the colors of the island. Attach sewers to the clouds for instance. Some become actions, some potted trees. So their roots can know the safety of limits, so that's how we know touch.
  。
It was like taking your life into your own hands when we crossed the sea after the revolution a sense of fear came over us when we left ourselves to go to them there was another degree of fear. It intensified. You had this eerie feeling. But now I don't even think about it. You just don't even think about it anymore.
KITE
CHINUA EZENWA-OHAETO
NOTES I FOUND IN MY BROTHER'S DIARY
---
i
forgive me that I do not know how to begin.
there is no clutch in this story you're about to hear,
just like this world and all her cognates that is no illusion,
but films and gramophones, rolling on and on.
ii
my palms bear no lines but bridges of realities.
touch them. do you feel me walking into your room
and throwing off from your wardrobe those moth-eaten clothes?
yes. i know. it's just as the story of lovers who drifted apart at the cinema.
iii
i get confused at choosing how not to fold into silts.
that is the truth. i do not know how to keep all my memories:
i lost some at the backyard when the boy down the street kissed me.
so i ask, if i stand by my window, will the world see me as a portrait?
iv
last night, i looked into the mirror and saw how
two halves can shape shift and become me. but i want
to defile gravity, i want to see how many men
i can split into.
v
love has never walked out of this house i call body.
or even stood in the nude before anybody.
no. i am not selfish. i only want to have my
hands inside the pockets and watch the april
clouds bouncing like a butterfly in the air.
vi
i want to know: if i stand long enough in this place,
will my body become a monument?
vii
i want to know: if the body is like a glass,
just as some poets say, does it mean that
all the things that come out and go into it
are reflections?
viii
tell me: what should i think of the girl
who smiled at me down the street and
tucked it away. or the boy who saw me
at the mall and mauled his greetings
into a cart.
ix
bless this day and call it Wednesday.
x
forgive me when i say i bear a great number
of things i do not like. And cannot name.
forgive me. forgive me that i do not know your name.
forgive me that i do not know how to end this story properly.
---
I SPEND SOME NIGHTS WITH A CUP OF COFFEE
---
Some nights, I sit by the window with a cup of coffee,
speaking to the villains from your newly published book.
I grow familiarity in my purchased eloquence.
And yes, 
I have to pay attention now and again
not to avoid certain circumstances of my life:
What can be more biased than the verity that I don't know when I'll die.
And sometimes I do not remember to name the birds in my voice.
I understand the familiar throbs in my chest and it makes me no shrink.
I translate the pains I do not know how to carry into heliographs:
the way I can only let history know that there was a name, a person.
Tomorrow is Sunday and some preachers have readied for my doorstep.
My little daughter calls me; she wants to be taken to the toilet.
I smile. Not because I wish not to be disturbed. But because the toilet has
painted itself in her mind as something to be afraid of at nights. I understand.
Things wear off by age. No. Everything wears off by death.  
SANNA CHARLES
MY SOUL WAS NOT AT ALL MY SOUL, BUT A DEAD SYSTEM
---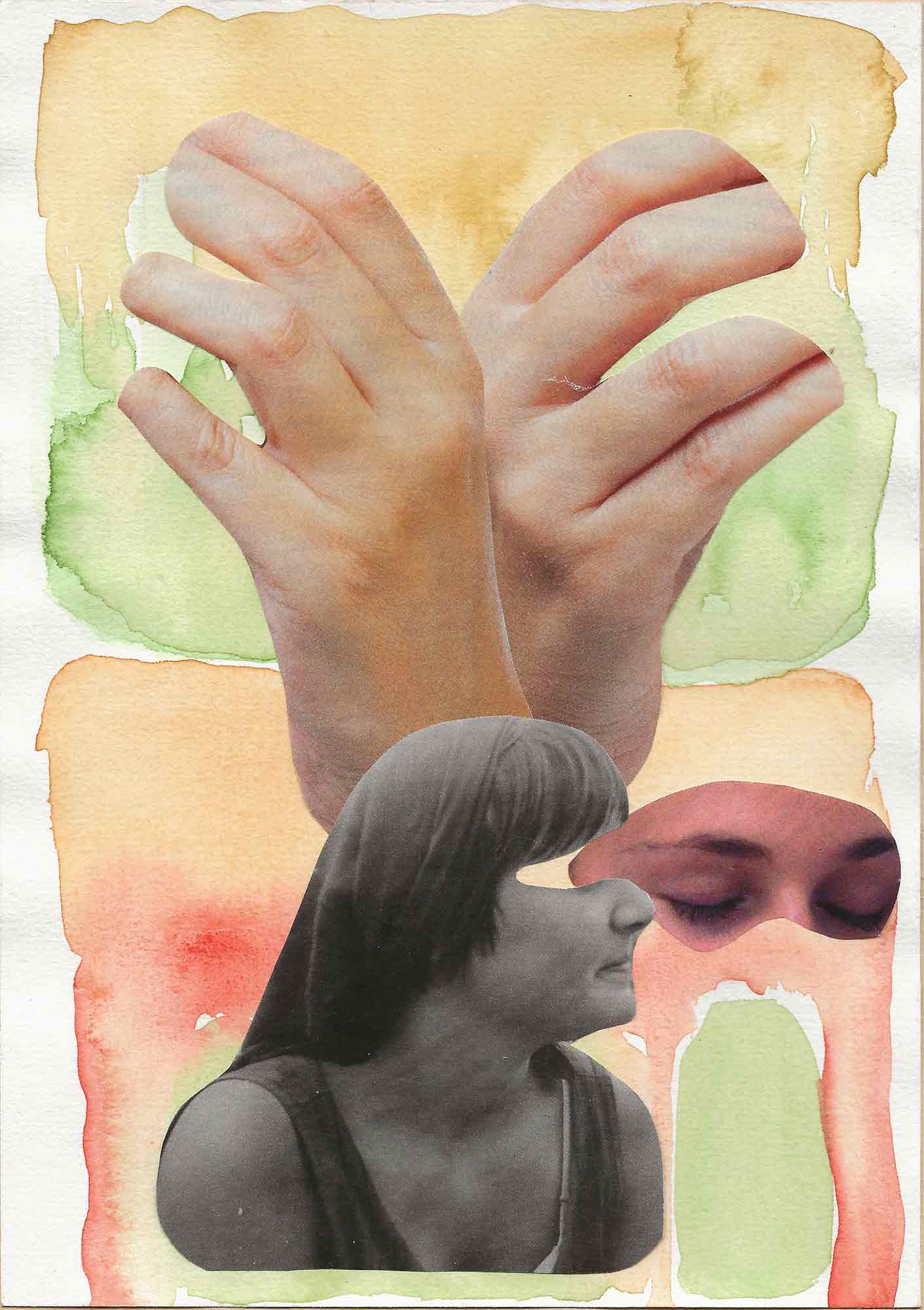 LAZAR BOZIC